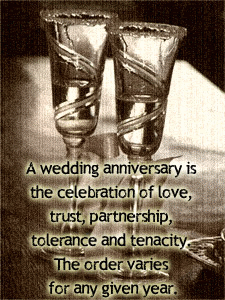 Last Saturday was our 5th anniversary. For a refreshing change, we had a good day and wrapped it up with a date alone. Sean's grandma (Lala, as he calls her) took us all out to lunch and then took Sean with her for the night. He's also the happy owner of two new Webkinz, a Persian cat and a cow.
Bryan and I had lunch with them, and then went on an unrewarding video game hunt. Following that, we went to Movie Tavern in Tucker. The concept of the place is really cool. It's a fairly inexpensive (for a theater) movie with real meals available instead of just snacks. Essentially, it's dinner and a movie. Sadly, the food was WAY overpriced (we didn't eat, still full from lunch), and after we paid a whopping $4.50 for a large coke, we found out there are no free refills (fortunately, we didn't really need a refill). The movie was hilarious. I didn't expect Ironman to be funny, but it was.
We headed home and had lunch leftovers for dinner. Sean had his first Mommy-crisis. He had whacked his head before we left the apartment for lunch, and had a pretty rough afternoon from it. Usually, he doesn't give me a second thought when he's with his grandparents, so this was a first. We chatted on the phone, and he was okay. He started the call creaking like a rusty hinge and ended it cheerfully talking about pinching Grandpa with his toes in the night. His Lala took him for a short drive to help him fall asleep, and they had a good night and a good, busy day on Sunday.
All in all, it was a really good anniversary. Five down, forty-five or more to go (assuming we don't die or live through the end of the world, first).
On an interesting note, I met my friend Mara on-line in 2005. As it turns out, she was married on May 17, 2003 as well. Happy 5th Anniversary to Mara and Michael, too!